Integrating orchid cultivation techniques and biotechnology
Founded in 1997, Tai-Ling Biotech Inc. is a prominent listed company specializing in propagating phalaenopsis plants. We are the first company operating in Taiwan Orchid Plantation Park. At present days, Tai-Ling has four greenhouse operations, with a total of 84,000m2 cultivation area:
1. Headquarter office, tissue culture lab and greenhouse are located in Hsinyin, Tainan
Three other brand offices are located in Taiwan Orchid Plantation Park.
2. Greenhouse operation No.1 mainly produces cut phalaenopsis and mature plants
3. Greenhouse operation No.2 is certified by US government
4. Greenhouse operation No.3 is completed in April 2017. It is the largest cooling greenhouse in Asia and has annual production quantity up to 1.2 million stems.
Tai-Ling specializes in the propagation of large-flower Phalaenopsis with an annual production of close to seven million plants. Tai-Ling currently has collection of nearly two hundred privately owned varieties of phalaenopsis.
" The first company operating in Taiwan Orchid Planation Park "


Tai-Ling is known for being a market leader in supply of tissue culture plants, young plants, near-mature plants, mature plants, and mature plants with spikes, potted plants and cut flowers. Tai-Ling possesses the ability of virus detection, customized tissue culture plants and novel variety research with the aim of providing the most competitive and high quality phalaenopsis plants.
We provides excellent after-service for our customers from Japan, USA, European and ASEAN countries. We send our professional production manager to help our customers with procedure of recovering plants from the long journey of sea container. By collaborating with partner nurseries in Taiwan, Tai-Ling is able to supply varieties sought by our customers. Our QC department with its strict S.O.P. carefully examines out-sourced varieties before applying water control and preparing for shipment.
Tai-Ling aspires to become a world-class phalaenopsis producer by introducing the latest equipment and commercially-grown varieties into its operation. Tai-Ling envisages a continuing growth in the orchid industry as well as increasing employment opportunities with efforts in propagating phalaenopsis, promoting knowledge management and utilizing innovative technology.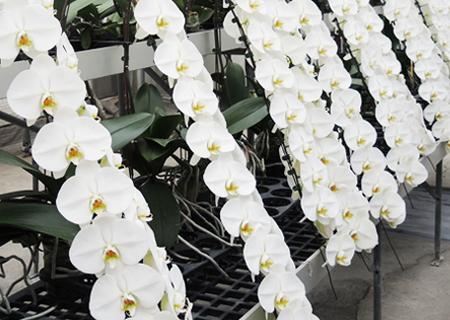 Scale of Operation
The following data demonstrates the scale of Tai-Ling's operations:
2400

m

2

Tissue Culture Clean Rooms and
Acclimation Rooms, Including 91 Working Benches,
measured 2,400 m²
2000

m

2

Material Cooling Greenhouse
measured 2,000 m²
84000

m

2

Modern Environmental Control Greenhouse,
with the total of 84,000 m²
Hsinyin headquarter office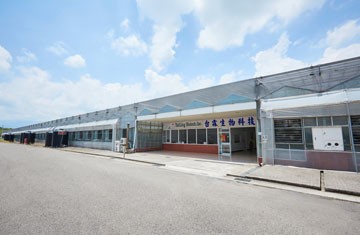 Taiwan Orchid Plantation Park - Greenhouse No.1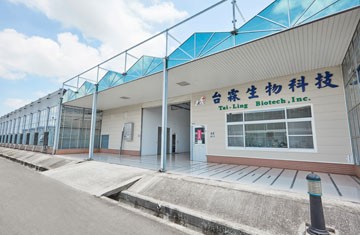 Taiwan Orchid Plantation Park - Greenhouse No.2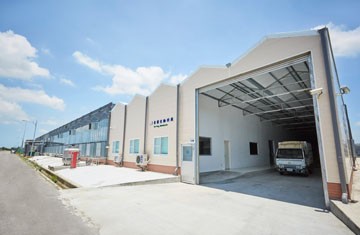 Taiwan Orchid Plantation Park - Greenhouse No.3
O'KIS is our company trademark